How to Purchase Your Pedal Commander
Select the year, make, model, sub model, and engine type for your vehicle with the menu on the picture below. You can find this menu on our home page.

Select the amount of Pedal Commanders needed, and then press the "Add to Cart" button. Clicking the button will direct you to your cart.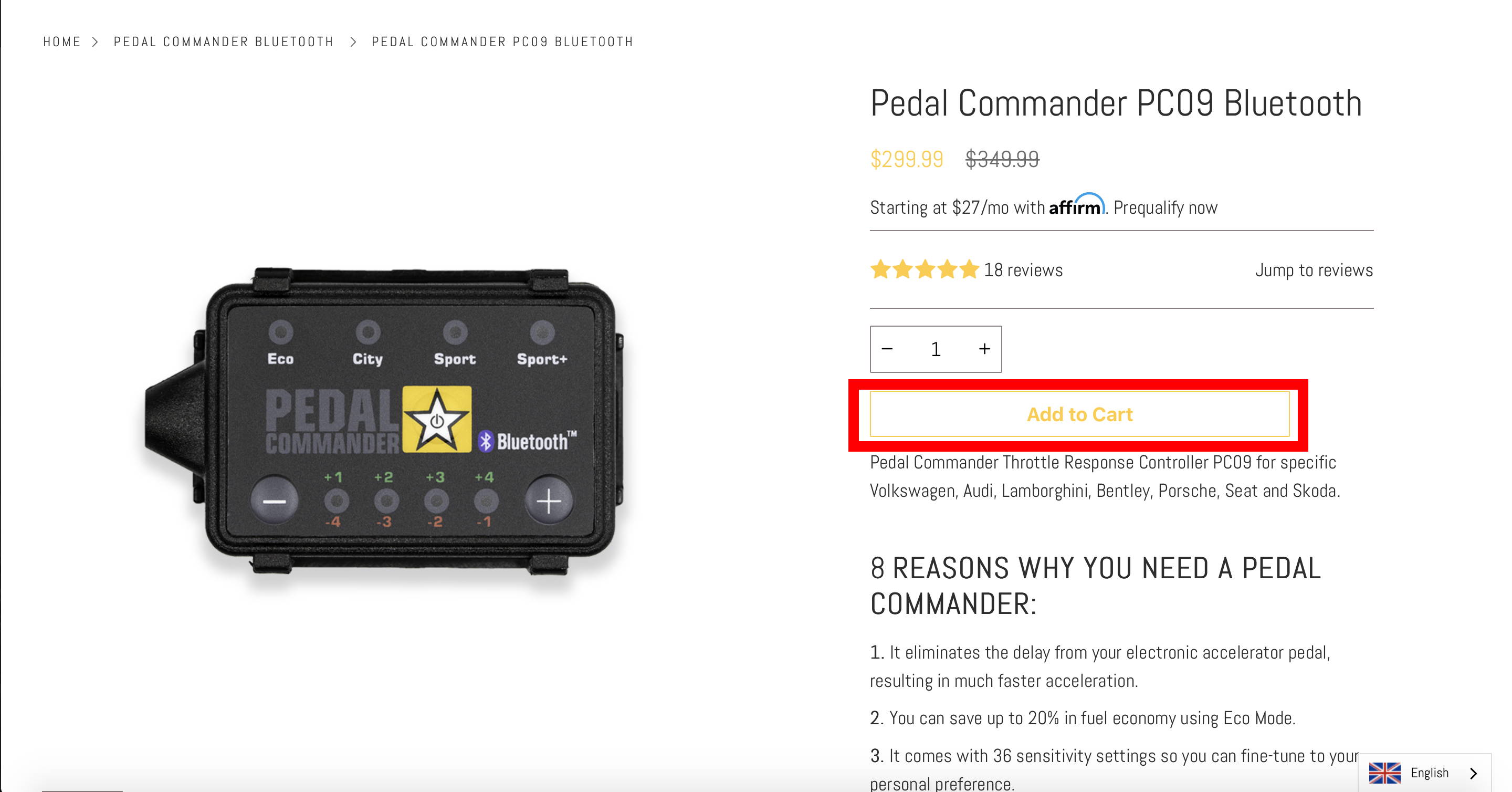 Check if everything is correct in the cart and press the "Check Out" button when ready or press "Continue Shopping" to continue shopping for more units. You can also sign up for monthly payments with "Affirm" by clicking the "Learn More" option.
On this page, you can choose to do express checkouts with the following: Apple Pay, Google Pay, Paypal, or Amazon Pay. If you choose to not do express checkout, continue by providing your contact information by entering your email or phone number. If you already have an account with us, you can press the "Log in" button. If you don't have an account with us, continue by entering your shipping address and continue to the next page.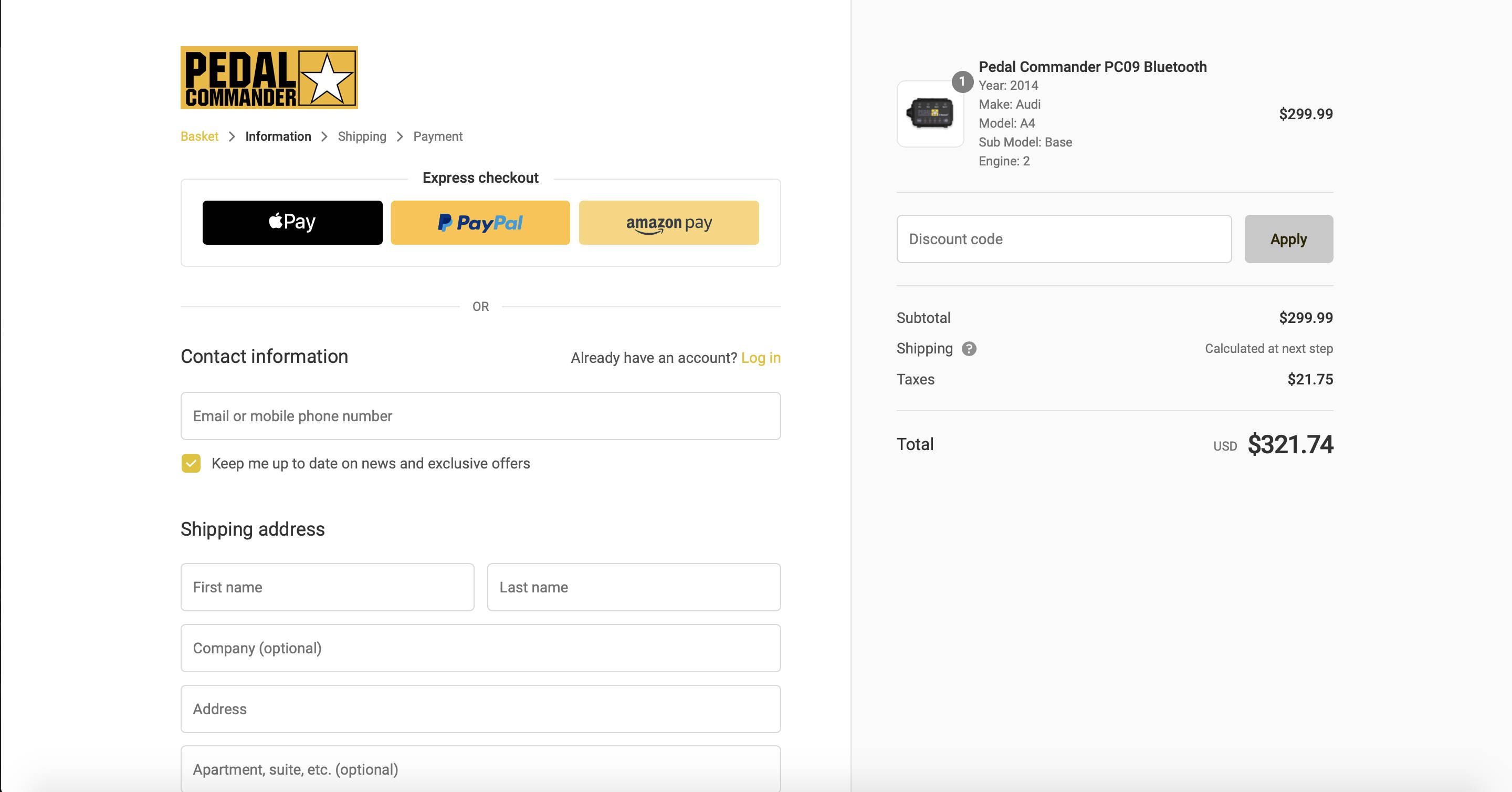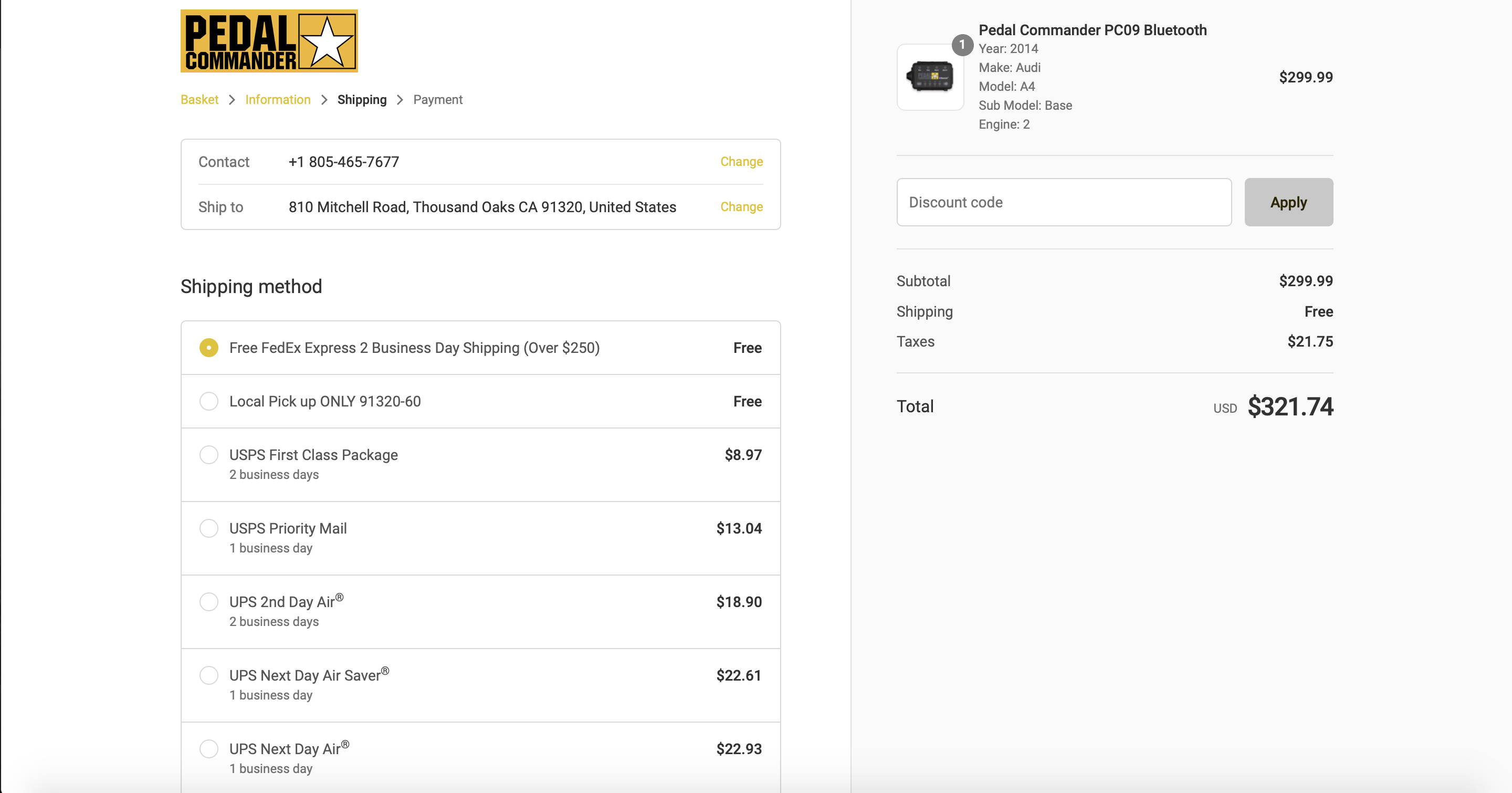 Provide your payment information. You can also apply any discount codes you have on the right hand column. For more information on payment options, visit our Payment Options Page.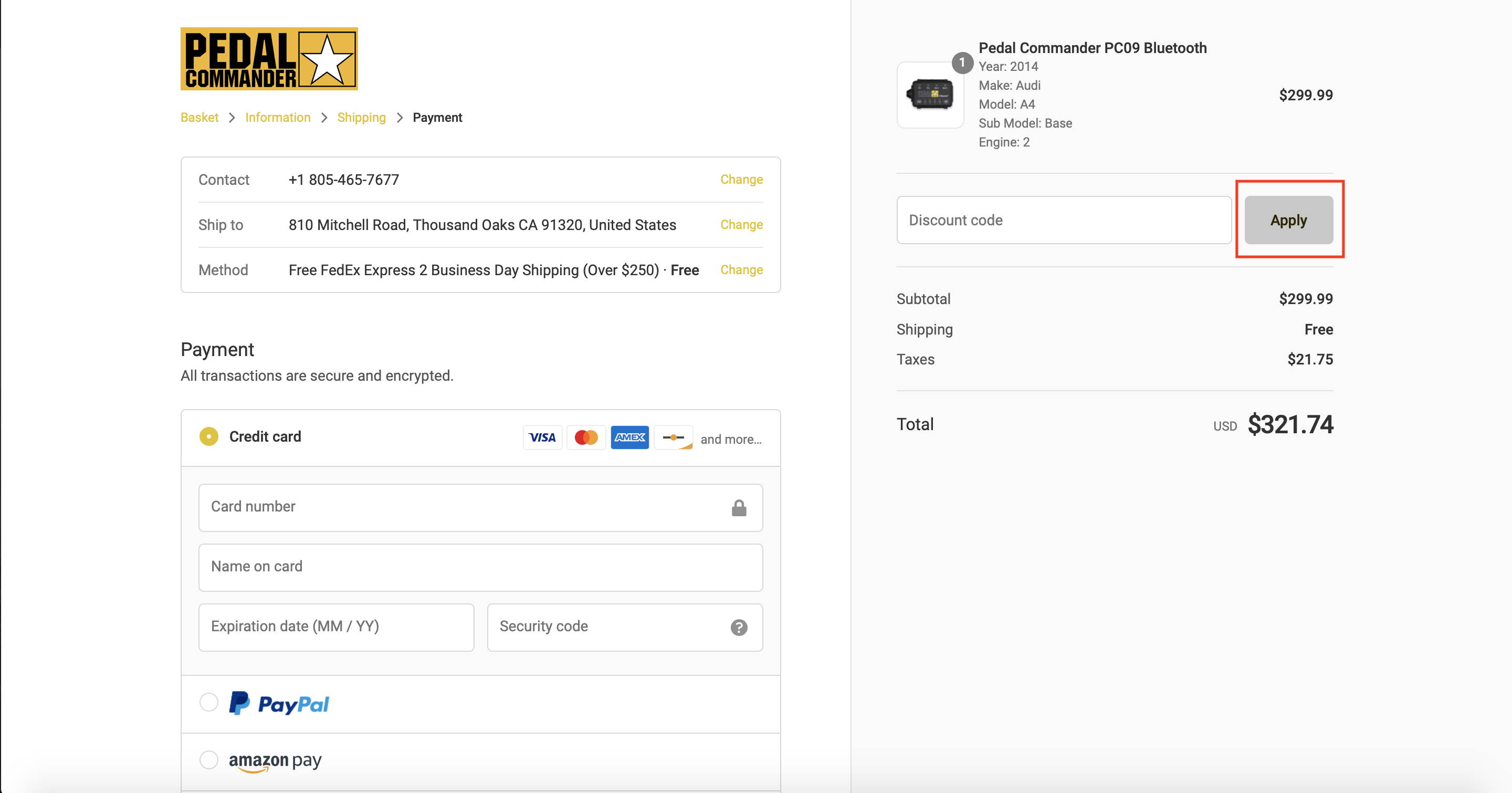 That's it! You will receive a confirmation email and your tracking information will be sent when it is ready.