You are hiding a treasure under the hood of your Audi A6.
And if you don't have Pedal Commander, you didn't know the potential of this truth until now.
Let us help you to find it in just 5 minutes.
Why don't you know this treasure on your Audi A6, and how can Pedal Commander help you?
Answer of this question is: Audi producing their cars with a limit.
They standardized how much the throttle body will open. In addition to that, they also have a set limit on how fast the throttle body will open. This mean, it doesn't really matter how fast you are flooring the gas pedal, your foot will not be able to make the throttle body faster. That is why you can't see the treasure (potential) on your Audi A6.
But, the question is: Why Audi did this to my A6 right? Let's answer this.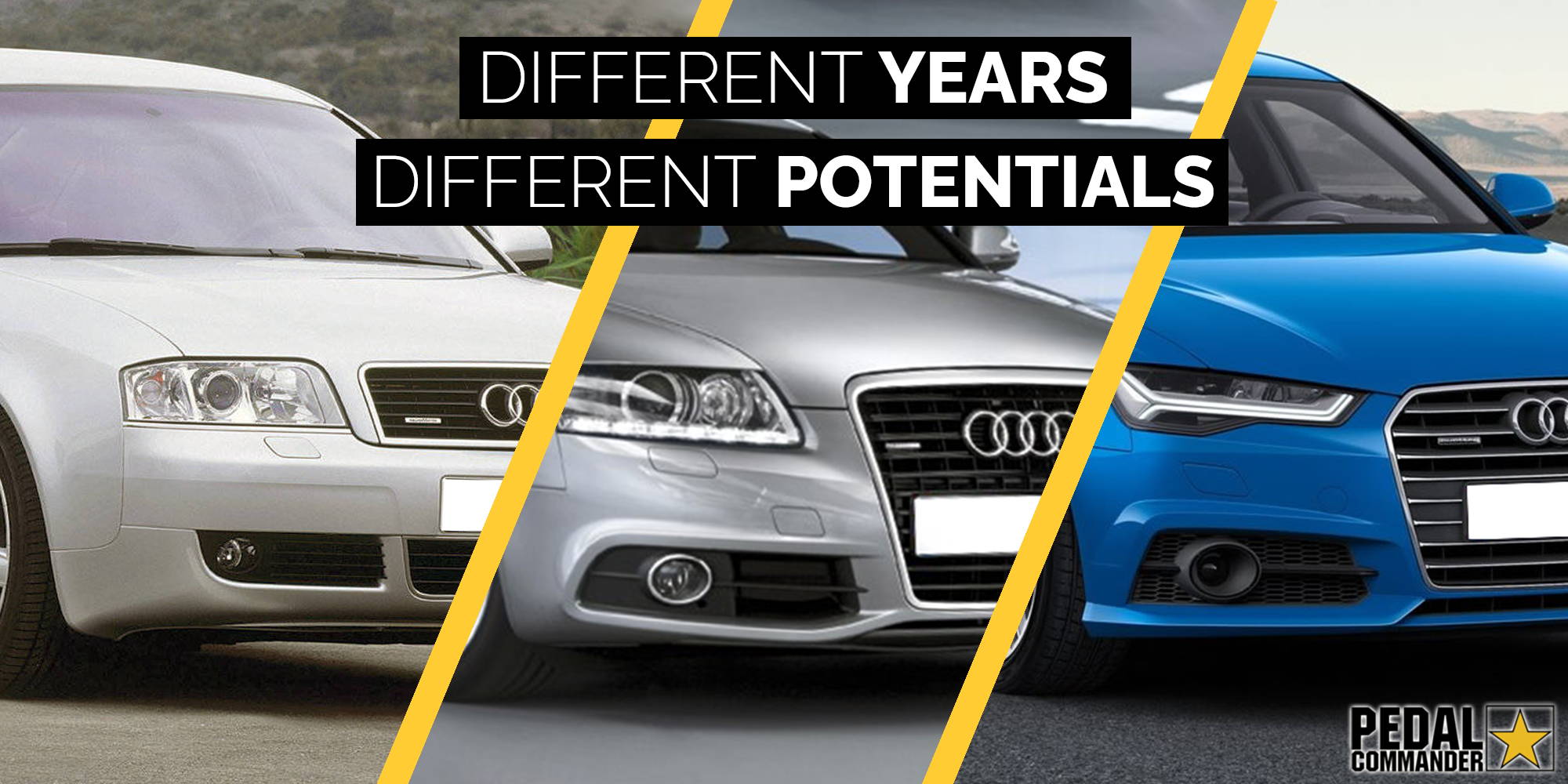 Why Audi puts some limit on your A6?
Every people desire something different from the same Audi A6. Maybe you are trying to find more comfortable driving? Or do you want performance? Or what about efficiency?
All questions like this, considered by car manufacturers like Audi. After these questions, they create a standard for adapting all needs and wantings.
You can be a beginner, intermediate, experienced, or professional driver. For Audi, all customers are just "standard" to make most customers happy.
Maybe most customers will be happy with this "one size fits all" model. But others? What if you sometimes want performance, sometimes comfort, or efficiency?
That is what we are doing. Your Audi A6 can act to you like a professional or beginner. You can find comfort, performance, and efficiency only by clicking one button via Pedal Commander.
If this looks interesting to you, let us sit on your right seat. We can show our happy customers' experience, how can you plug & play Pedal Commander, what awards we won, and which professional drivers are supporting us.
But before all of that, please click on your Audi A6 year interval below. (If it is not below, please click here and request one for your model)
↓ AUDI A6 - (2000-2004) ↓

↓ AUDI A6 - (2004-2011) ↓

↓ AUDI A6 - (2011-2017) ↓
Legendary Audi A6 is ready to meet a real performance part, Pedal Commander.
If you own an Audi A6 which is in 2000-2004 years interval, you should be very happy for that. Because that C5 model Audi A6s are legends, really.
The acceleration, comfort and quality material is unified in this Audi A6 model. Unfortunately, even today's brand new car's don't have these good features and feelings.
In addition to all of these good features about this legend Audi A6, if you plug a Pedal Commander and support your car, it will feel brand new.
Our electronic throttle controller Pedal Commander fits for engines sizes: 1.8L, 1.9L TDI, 2.0L, 2.4L, 2.5L TDI, 2.7L, 2.8L, 3.0L, 4.2L, Quattro, Avant Quattro and all of other models.
So, let's see the Pedal Commander, and their benefits to your Audi A6 now.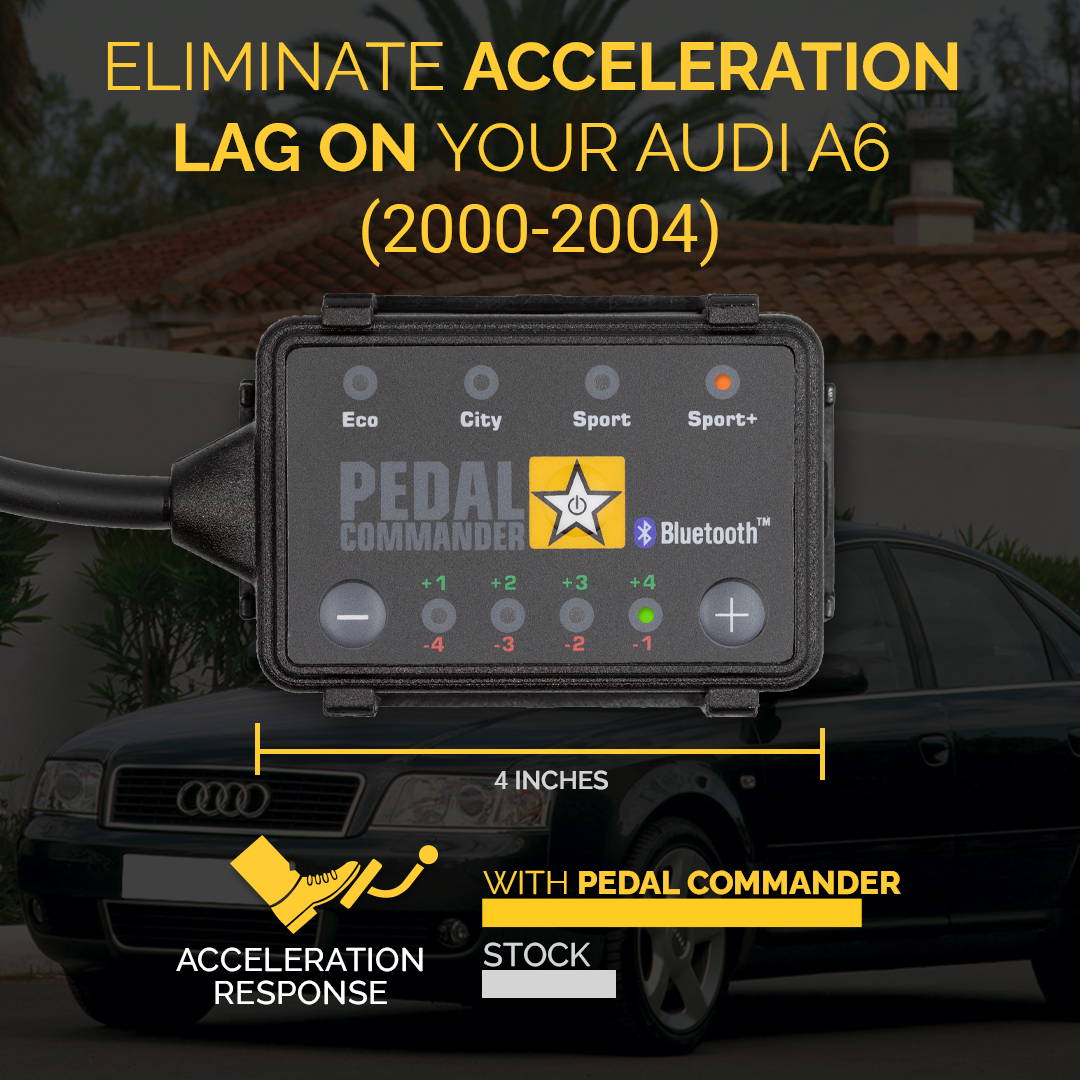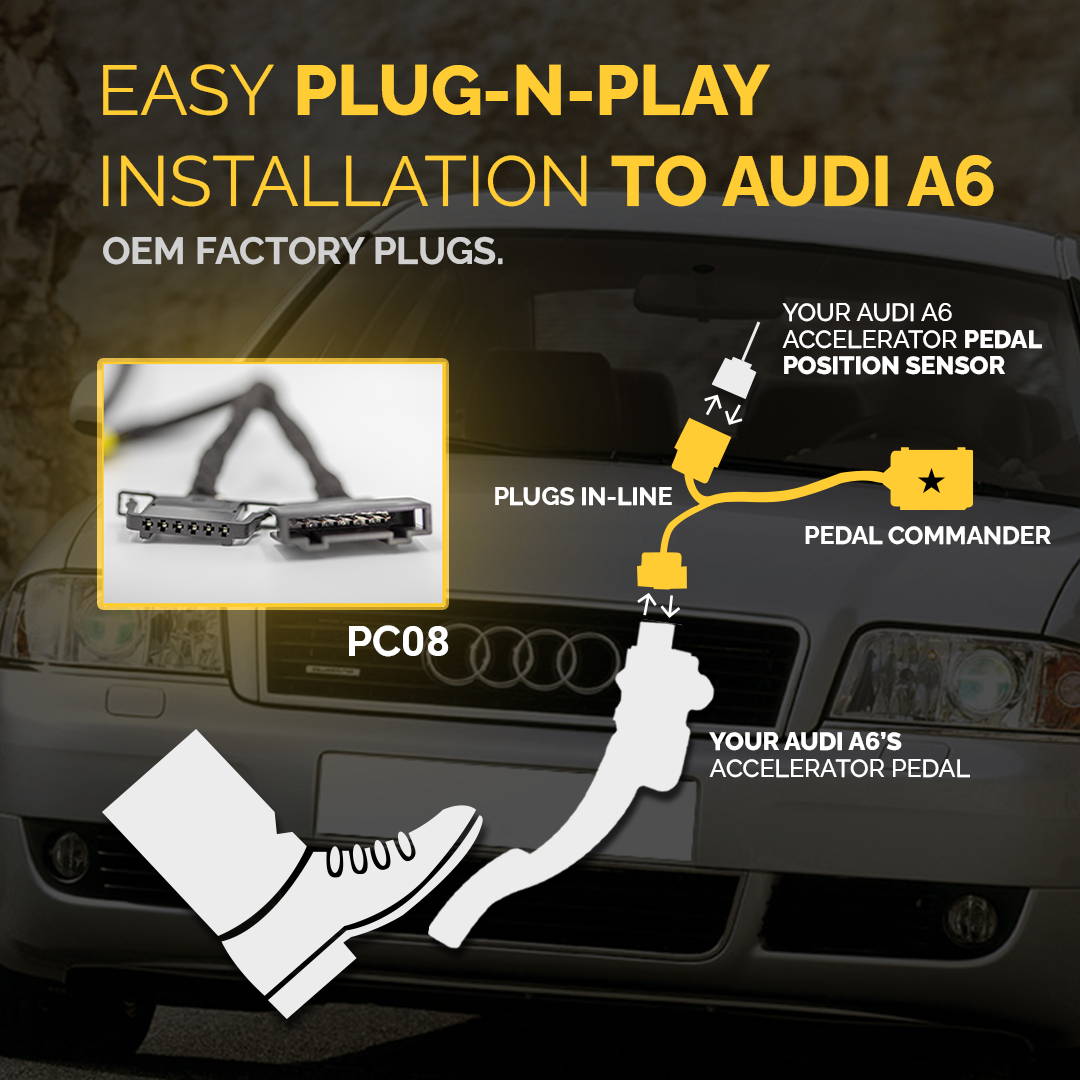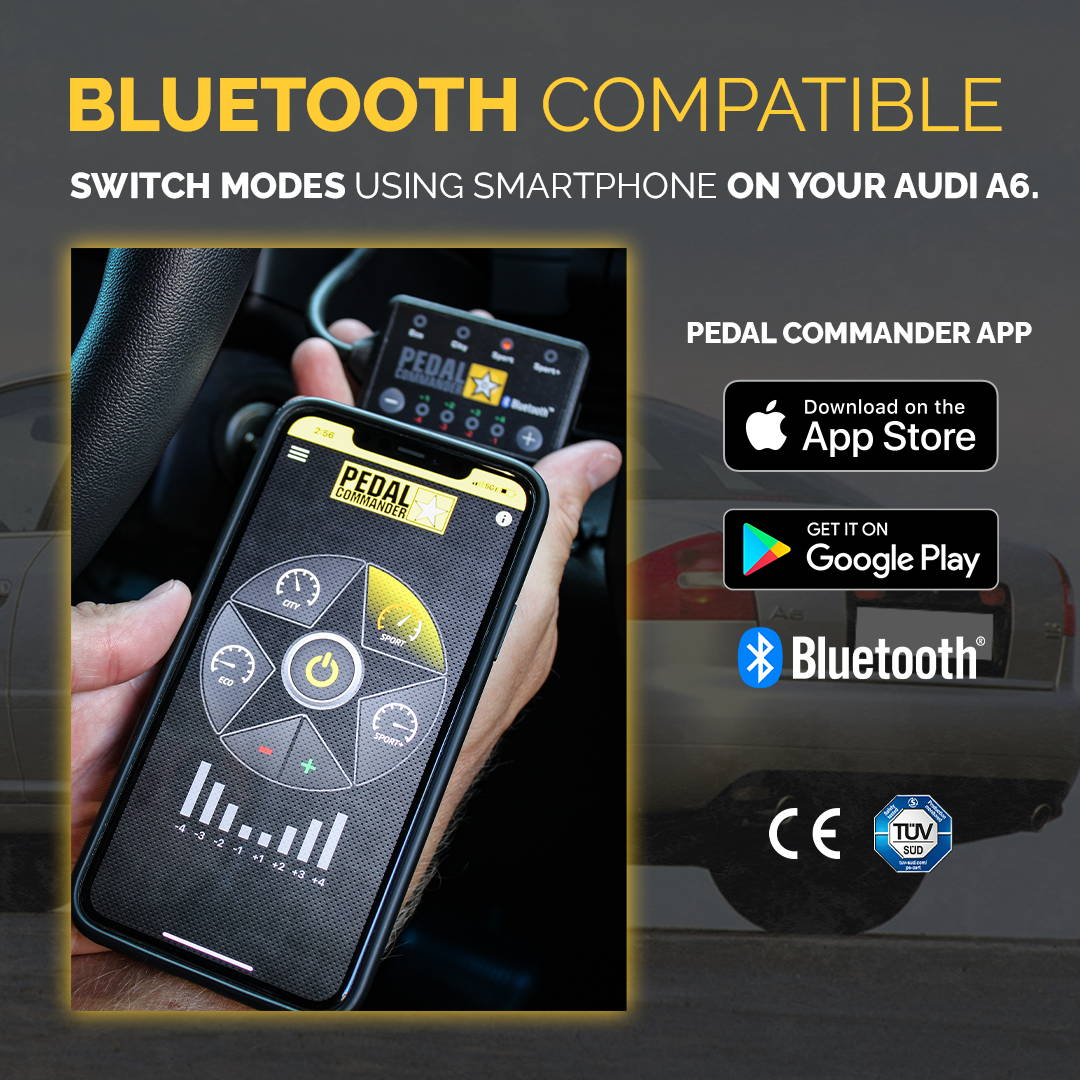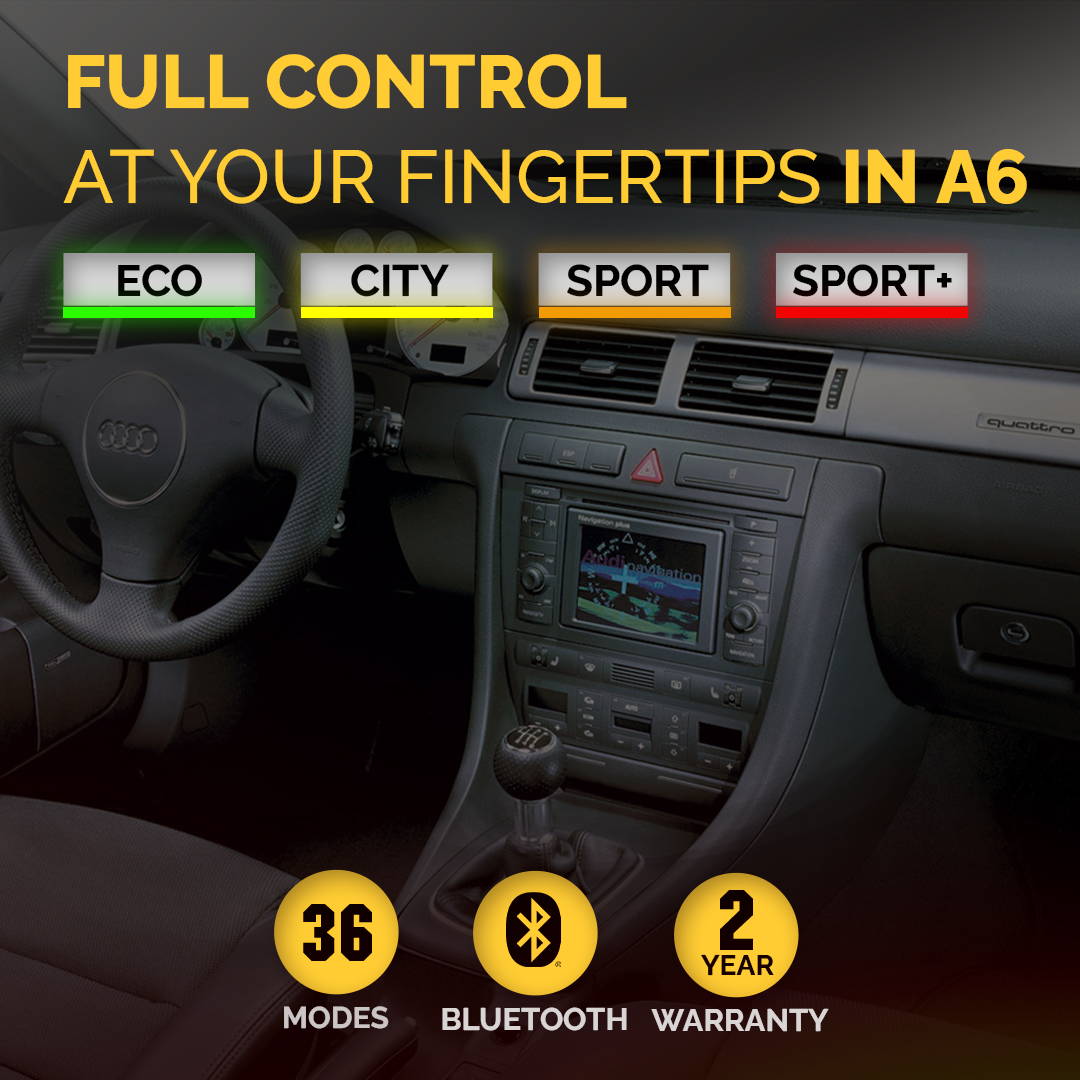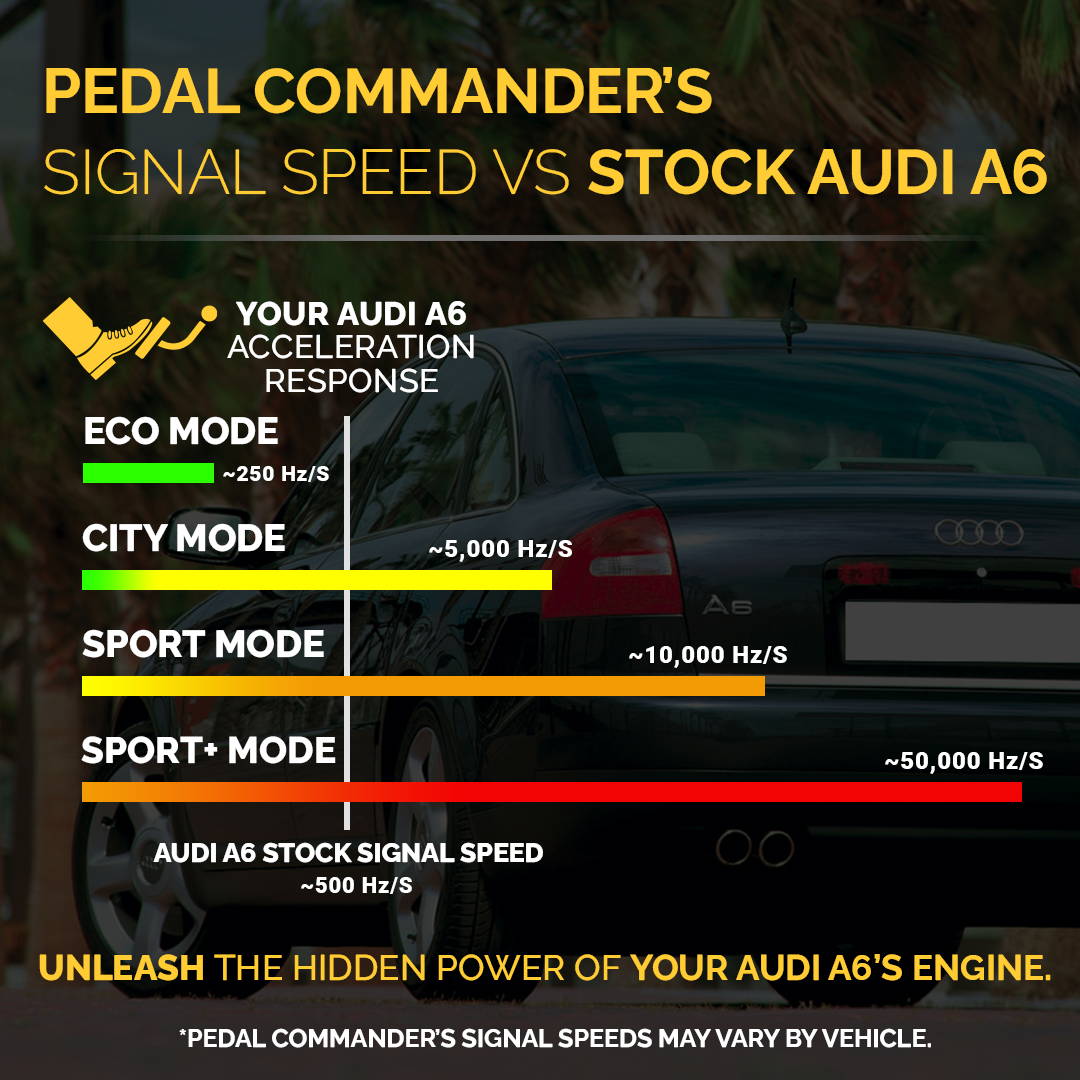 1- You and your Audi A6 will not have to wait the response of ECU anymore with our Pedal Commander which including an amazing performance chip.
2- You can plug and play immediately. Don't have to go performance shops and waste your time with it. Connects inline between ECU, accelerator pedal sensor, and throttle body.
3- We give 2 year warranty. In addition to that, Pedal Commander and it's components are %100 reversible. This makes our product warranty friendly.
4- Pedal Commander has an app. This mean you can match with your smartphone and control it. With this way, you don't have to bend manually to the device on every mode change.
5- Pedal Commander has 4 main modes which called Eco, City, Sport and Sport+. In addition to that, we have 8 sensitive modes in all of our main modes. With this way, you will have 36 different response to customise your Audi A6.
Let's see our modes and their benefits to Audi A6.
What performance modes you will get on your Audi A6 with Pedal Commander?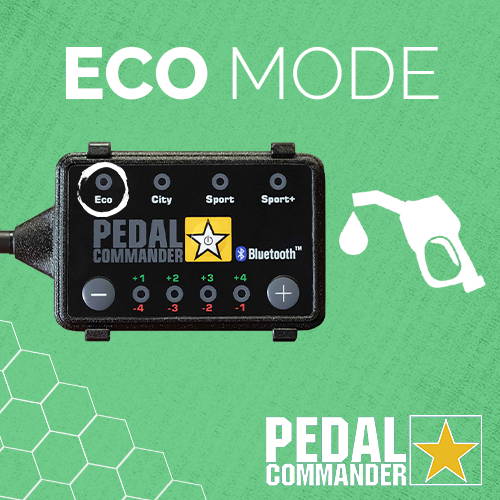 Increase the fuel economy on your legendary Audi A6.
Slows down the throttle response. It allows you to maximize fuel economy up to 20% over the stock ratings.
It also doubles as a valet mode to keep a driver (or even your newly licensed teenager) from being able to accelerate above a certain rate.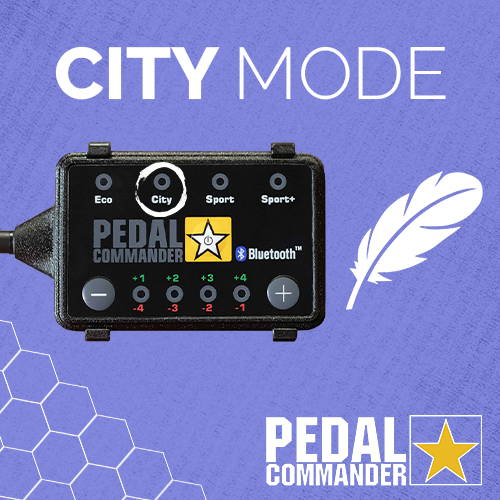 Time to feel like a feather with Pedal Commander on your Audi A6.
City mode​ is perfect for daily driving.
Many of our customers say that city mode allows the vehicle to accelerate as it should have from the factory. It gives you the response of an "old school" throttle cable with a 1:1 pedal-to-throttle acceleration ratio.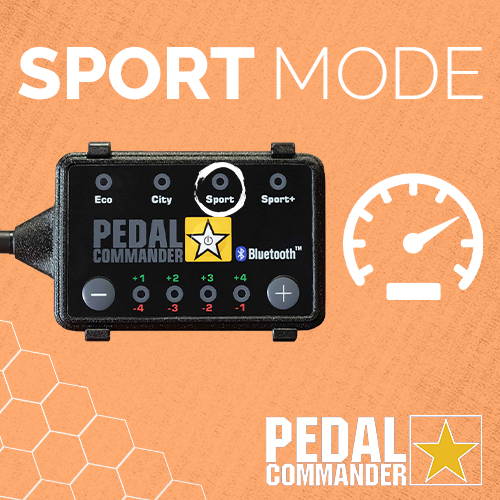 Time to back 2000's factory new Audi A6 with Pedal Commander.
Sport mode is favorite amongst spirited drivers who are looking to get-up and go.
This mode allows you to accelerate a lot quicker than Eco and City mode, which can help you in various situations.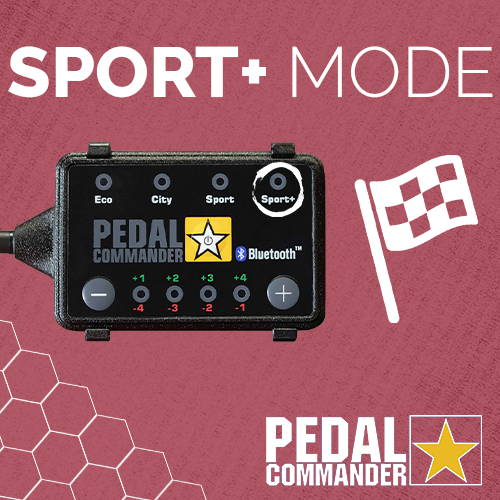 The mode that will make you say that this is the real tuning for A6.
Sport+ mode​ is not for the light hearted! Gives any vehicle the response and acceleration of a race car.
You will not wait for the ECU to catch up to your foot. Perfect for spirited driving or on a race track.
What are the pro's opinions about the Pedal Commander and how they awarded us?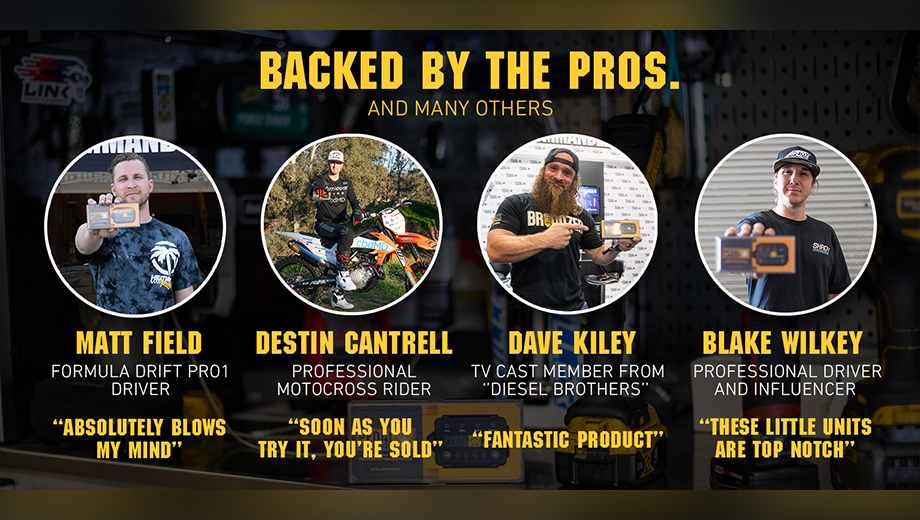 If you think we praised Pedal Commander a lot, look also our professional users as above. Than you maybe try our throttle response controller for your Audi A6?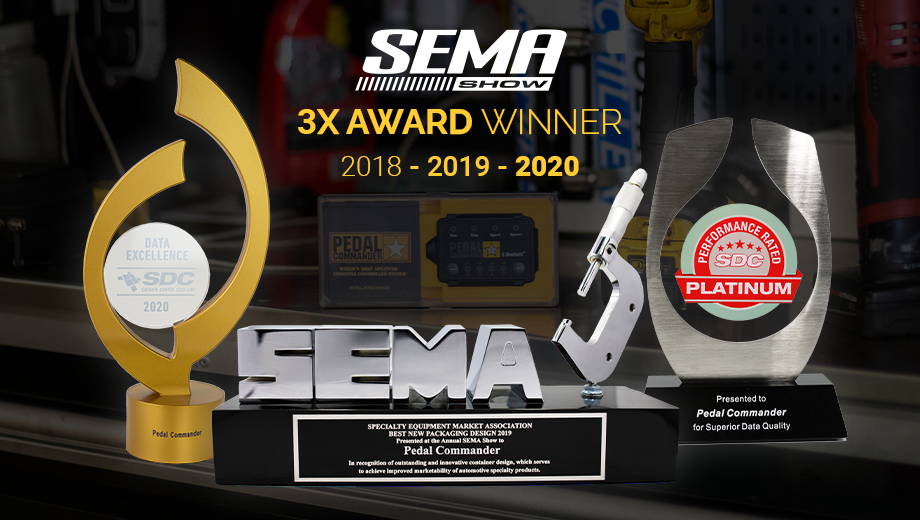 Pro's of the automotive sector awarded us three year in a row. We think, you and your Audi A6 should be awarded with a Pedal Commander also.
How can you Plug-n-Play Pedal Commander on Audi A6 and how will you react after installation?
As we said, plugging a Pedal Commander to your Audi A6 is simple as that. No need for going a performance parts shop.
And maybe you want to see their reactions? When you plug a real performance tuning part, it feels like that. Cars can be different, but as you can see, feelings are same.
After all of these reactions, awards and features: If you want to give a try to Pedal Commander for your Audi A6, here you go.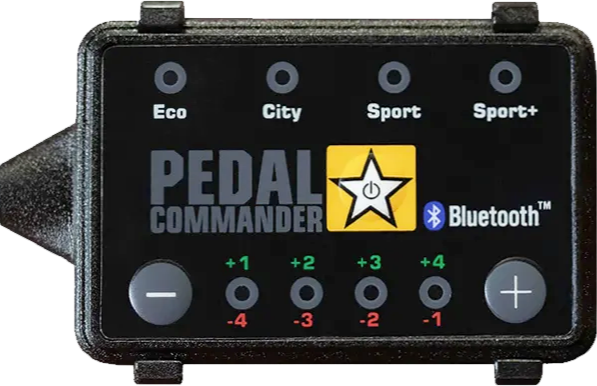 Pedal Commander PC

08

for Audi A6 (2000-2004) - Quattro, Avant Quattro and Other Models
If you have any other questions before you buy, you can click and read our answers below.
Is the Pedal Commander safe for my Audi a6?
Yes! Pedal Commander only gives your A6 the performance reserved by the manufacturer. It will only be switched on when you really need the power and will not push your vehicle beyond its original safety measures.
Will the Pedal Commander void my A6's warranty?
Probably, you don't have a warranty for your A6 but when a dealership does any kind of work or repair, they run a scan on the vehicle's computer to see if anything has been changed. Other aftermarket tuners and programmers will leave "flags" on the ECU after they've been installed, and will remain even after they've been removed. These digital footprints are what causes dealerships to void any kind of claim or maintenance program.
Pedal Commander is 100% UNTRACEABLE by dealerships because it doesn't leave these "flags" on your ECU. Before going in for service, just make sure you turn the unit off and tuck it out of sight and you're good to go!
If you're going in for any kind of repair or problem, we recommend removing the unit just to be safe because when a dealership starts running diagnostics, they look for things like this to avoid a warranty payout.
Does the Pedal Commander increase horsepower of my a6?
Pedal Commander dos not increase horsepower, but it gives you complete customization control over how you want your gas pedal to respond with acceleration.
Will the Pedal Commander work with my tuner/programmer?
Absolutely! The Pedal commander compliments any tune, performance chip, or aftermarket add-on. We only intercept the electronic signal and remap the throttle curve, so its beauty lies in its simplicity. You will be pleased with the results.
Do I have to take my car to a shop to get my Pedal Comander installed?
No, the Pedal Commander is an easy plug-and-play installation that takes just a few minutes. Make sure to follow the instructions that's included with your unit to prevent any issues. Visit our Installation Page to watch installation videos as well.
Will I save fuel using the Pedal Commander?
Yes. Eco mode reduces the fuel that you use by decreasing your throttle response and improving your MPG.
Is the Pedal Commander waterproof?
The Pedal Commander is water resistant, but it is not water proof.
Does the Pedal Commander work on manual transmission?
Yes! The Pedal Commander is just as effective on manual transmissions as it is on automatics.
Is there an online User Guide for ınstallıng pedal commander to my a6?

Yes, we have a User Guide Manual available online that provides information about our device, installation, Bluetooth, control modes, and troubleshooting. Visit our User Guide Manual page to learn more.
Can I change modes while I'm driving/accelerating?
We recommend changing the modes of the PC unit ( Eco, City, Sport, or Sport+) while your foot is off the accelerator or while cruise control is disengaged. By doing this, it will prevent any CEL or EPC lights coming on and putting your vehicle into limp mode. Each of our modes have different signal strengths so we say to do this as a preventative measure.
Why is ECO Mode not working? All the other modes light up, but it won't go into ECO Mode?
To go into ECO mode, you need to press and hold the yellow program button for 3 seconds. This is a safety feature meant to keep you from accidentally cycling into a mode with a drastically slower response.
What are the (-) and (+) settings on the Pedal Commander?
Each mode can have its sensitivity adjusted to 9 different levels.
The minus button "-" will light a red LED and decrease the sensitivity from -1 to -4.
The plus button "+" will light a green LED and increase the sensitivity from +1 to +4.
When there is no LED lit between a number, you are in the base sensitivity setting for that mode.
How do you turn the Pedal Commander off?
To turn the Pedal Commander off, use the yellow program button to cycle through the modes. It should go from City, to Sport, to Sport+, and then to all the LED lights being off. When all the lights are off, Pedal Commander is off and you are back to your vehicle's stock throttle response.
Do I need to re-start the desired mode every time I start the car or device?
The Pedal Commander has a memory that retains the last mode you left it in before you shut your vehicle off. You won't have to worry about putting it back into your favorite mode every time you go for a drive.
Do I need to turn the Pedal Commander off manually when I am done driving?
You do not need to worry about turning the Pedal Commander off manually. The Pedal Commander unit will automatically shut off when the ECU in your vehicle goes to "sleep," which is usually 5 minutes after you shut off the engine.
How long will it take for my order to arrive?
Pedal Commander orders are shipped Monday to Friday between 9:00 AM to 12:00 PM PST (excluding some holidays). Shipping cost will vary depending on the shipping method you choose during checkout. Check your email for tracking information. For more information on shippings and orders, visit our Orders and Shipping page.
Is international shipping available?
We do have international shipping available on our website. Depending on the Duties and Taxes Law for the selected Country, custom fees may apply.
It is the customer's responsibility to pay these fees upon delivery of the package.
Is local pick up available?
I entered the wrong address and the order has shipped.
We ship orders to the address provided by the customer at checkout. Once an order is forwarded to shipping, we will not be able to correct the address to which it is being delivered.
If you entered an incorrect shipping address, please read the options below that can be taken to resolve the issue.
1. Contact the post office.
If the package is being delivered to the same town, but the street or house number is incorrect, you will be able to contact your local carrier and request a local pick up. This will prevent the package from being delivered to the incorrect shipping address that was entered.
2. Wait for the package to be returned to the sender.
The package may be refused by the resident at the current address or will not be delivered by the carrier. In these instances, the package will then be returned to our warehouse and we will contact you to ask for the next step.
3. Contact the reception desk.
If the address the package was shipped to has a reception desk, you can contact them to see if they received your package, tell them to keep an eye out for your package and return to sender, or keep it there for you to pick up.
We, unfortunately, are not able to issue refunds or replacements for orders that were placed with an incorrect shipping address.
We want to make sure each customer is satisfied with their purchase. If you're looking to return or exchange your Pedal Commander for whatever reason, we offer returns or exchanges within 30 days of receiving your order. You can return your product for an exchange with a different Pedal Commander (no charge) or a refund to the original payment method (there is a $9 processing fee).
If the returned product is damaged, you may qualify for a partial refund. We will assess the conditions once we receive the product back and will notify you in case that return is not qualified for a full refund.
For more information on our return/exchange policy, visit our Return, Refund, and Exchange page.
Each Pedal Commander purchase comes with a 2-year product warranty as long as you can provide a copy of your receipt and purchase it through an authorized seller. This warranty is not transferable if you sell the unit or if you purchase it used.
For more information about our warranty, visit our Warranty page.